Hapa Joe's Nursery
Regular price
Sale price
$55.00 USD
Unit price
per
LOW IN STOCK -- 6 LEFT!
Sale
Sold out
Eugenia sellowiana "pitanga-do-mato" Seeds
Eugenia sellowiana, also known as "pitanga-do-mato" or "cambuí", is a fruit tree that is native to the Brazilian Atlantic Rainforest biome. It is found from Bahia to Rio Grande do Sul states and is also cultivated in other tropical and subtropical regions of the world. The tree can reach up to 10 meters in height and has dark green leaves that are often used in traditional medicine.
The fruit of Eugenia sellowiana is round or oval-shaped, about 2-3 cm in diameter, and has a reddish-orange color when ripe. The pulp of the fruit is juicy and has a sweet and tart flavor that is similar to a blend of strawberry and guava. The fruit is rich in vitamin C, antioxidants, and dietary fiber, and can be consumed fresh or used to make jams, jellies, and other sweets.
Eugenia sellowiana is highly valued for its nutritional and medicinal properties and is considered an important species for the conservation and restoration of the Brazilian Atlantic Rainforest biome.
Interested in
Eugenia sellowiana "pitanga-do-mato"
? Try
Myrciaria cuspidata "Cambui"
from the
Brazilian Atlantic Rain Forest
collection!
Share Link
View full details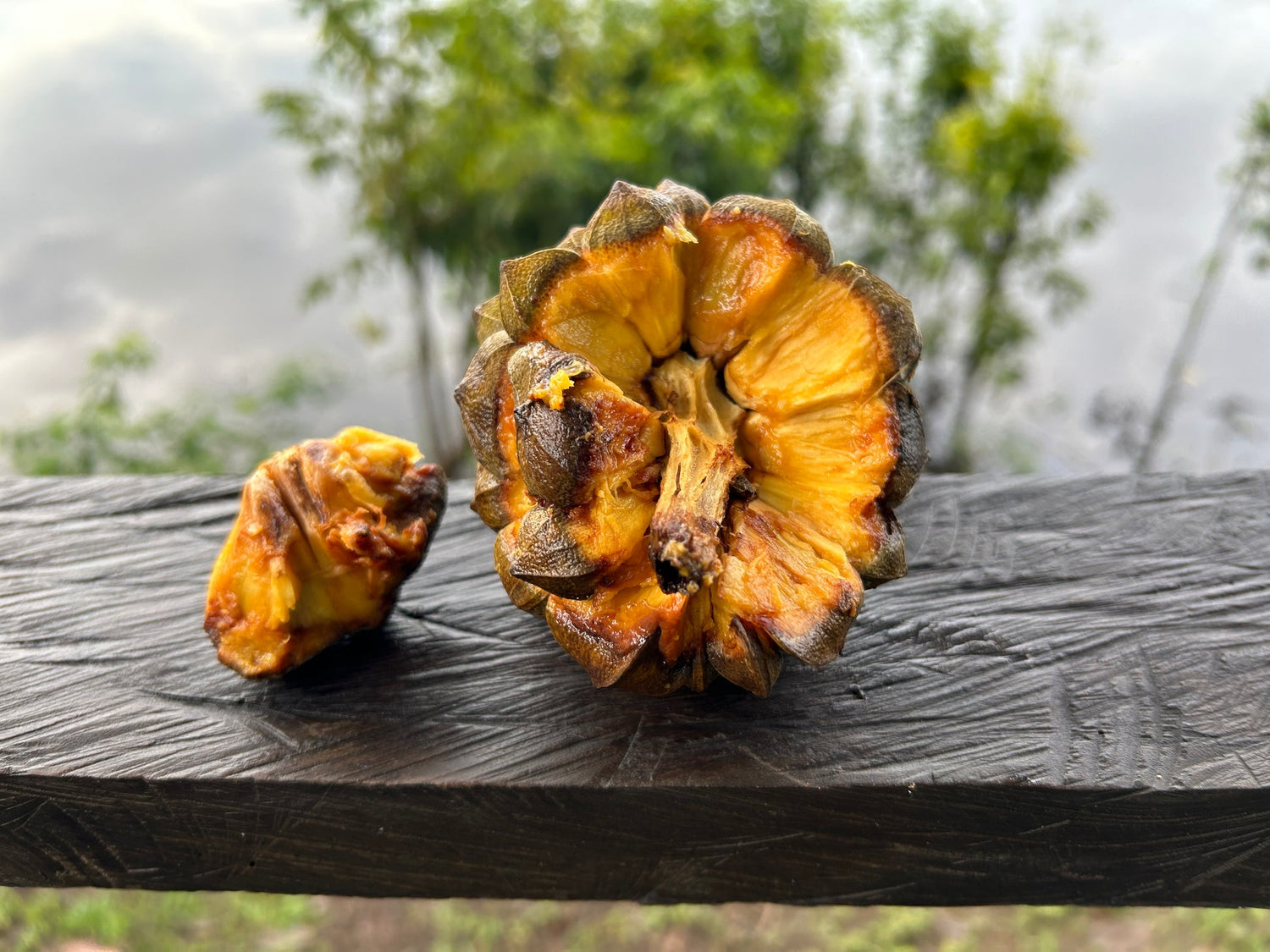 Brown Sugar, Pralines.. mmm...
There's a reason I keep trying to tell you about Duguetia stenantha. The reason? Well... it's delicious.
Don't miss out before they're gone!
Learn More