Hapa Joe's Nursery
Regular price
Sale price
$5.00 USD
Unit price
per
Sale
Sold out
Plinia sp. "Escarlate" Seeds
Plinia sp. "Escarlate" Seeds
The Plinia sp. "Scarlet Jaboticaba" or "Escarlate", formerly considered a hybrid of Plinia aureana x Plinia cauliflora by Farwell Fruit Farm, is believed to have resulted from either a chance cross between these two species or a cross of Plinia aureana with the Red Jaboticaba. This would make Scarlet 3/4 Plinia aureana and 1/4 Plinia cauliflora, although genetics doesn't necessspecialized outward growth surrounding a seedarily work that way.
The Scarlet Jaboticaba has lighter colored fruit and larger leaves compared to the Red Jaboticaba, suggesting additional Plinia aureana genetics. The fruit is subspherical; globe shapedglobose, scarlet red, juicy, and sweet. The plant starts fruiting at around three years old, with some outliers fruiting as early as 965 days. The mature trees can tolerate freezing temperatures to the mid 20s Fahrenheit. The flavor is described as a combination of concord grape and Fruit Loops cereal.
With proper irrigation and fertilization, it becomes everbearing, producing seven or more harvests per year, starting from 2-5 years of fruiting. High germination rates, even months later. The plant requires daily watering and pH level below 7.5 in water, soil, or amendments. It's an ideal plant for container culture.
Interested in other Plinia? Maybe you'll like Plinia phitrantha "Branca Vinho" found on the same trip, or check out everything in we have in the Myrtaceae Family!
Share Link
View full details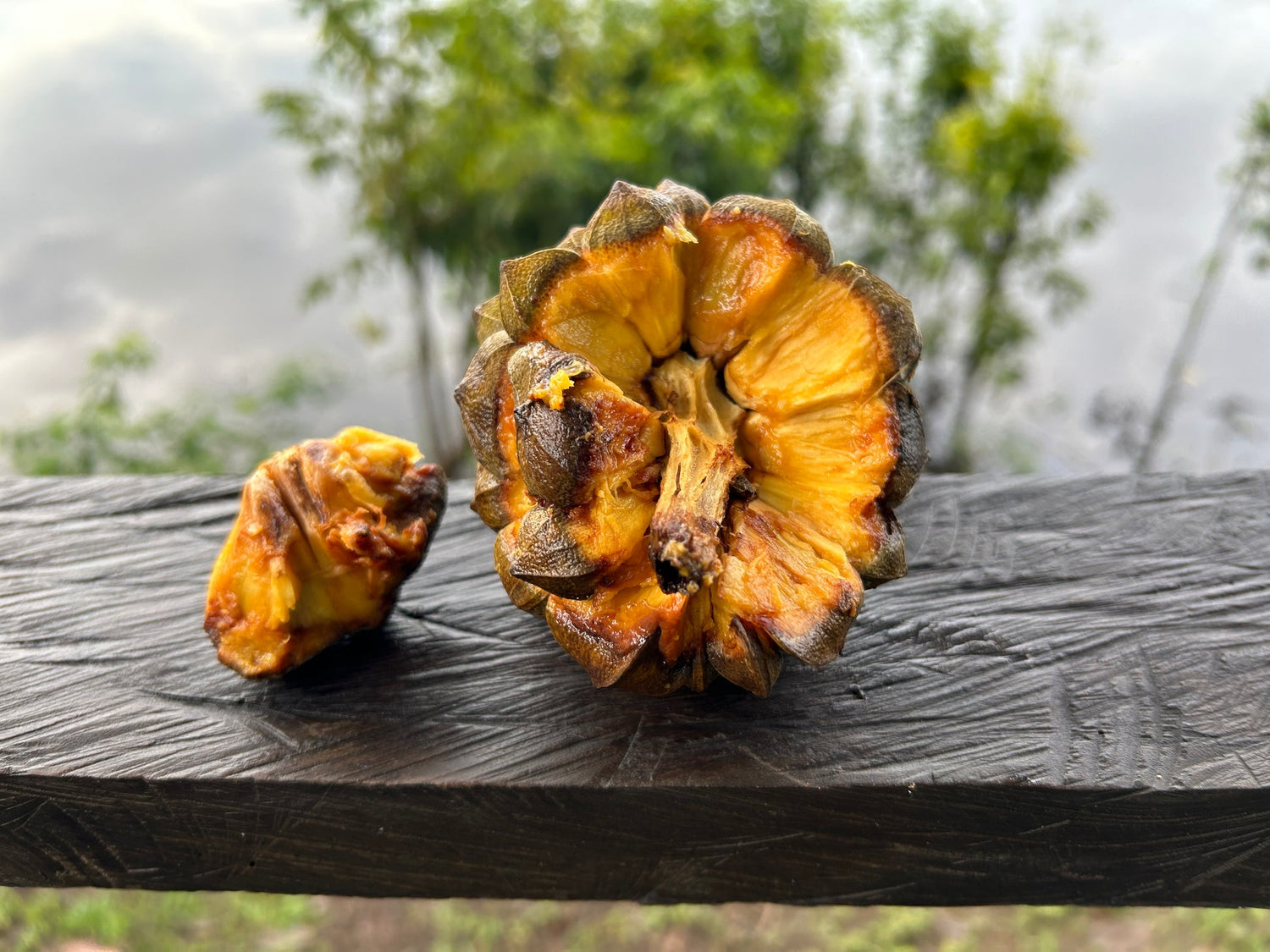 Brown Sugar, Pralines.. mmm...
There's a reason I keep trying to tell you about Duguetia stenantha. The reason? Well... it's delicious.
Don't miss out before they're gone!
Learn More