Hapa Joe's Nursery
Regular price
Sale price
$3.00 USD
Unit price
per
Sale
Sold out
Butia odorata "Southern Jelly Palm/Pindo Palm" Seeds
Butia odorata is a popular and hardy palm with feather-like leaves that was recently separated from Butia capitata in order to clarify a long-standing taxonomic confusion. This palm species is native to southern Brazil in Rio Grande do Sul, as well as Uruguay, and is widely cultivated around the world under the name B. capitata.

It is a robust plant with blue-green leaves that are strongly keeled and recurved, a stout trunk, and deliciously edible, yellow fruit with round or slightly elongated seeds. In contrast, the true B. capitata is a plant from the highlands of central Brazil, specifically in the states of Bahia, Goiás, and Minas Gerais. This species is much smaller, has larger, spindle-shaped seeds, and is relatively unknown in cultivation.
Butia odorata can thrive in all but the coldest temperate and warm temperate climates, but it does not do well in tropical climates. As one of the few truly hardy feather palms, it can tolerate extremely low temperatures when mature.
Check out all our Arecaceae, the Palm Tree Family!

Interested in
Butia odorata "Southern Jelly Palm/Pindo Palm"
? Try
Eugenia sellowiana "pitanga-do-mato"
from the
Brazilian Atlantic Rain Forest
collection!
Share Link
View full details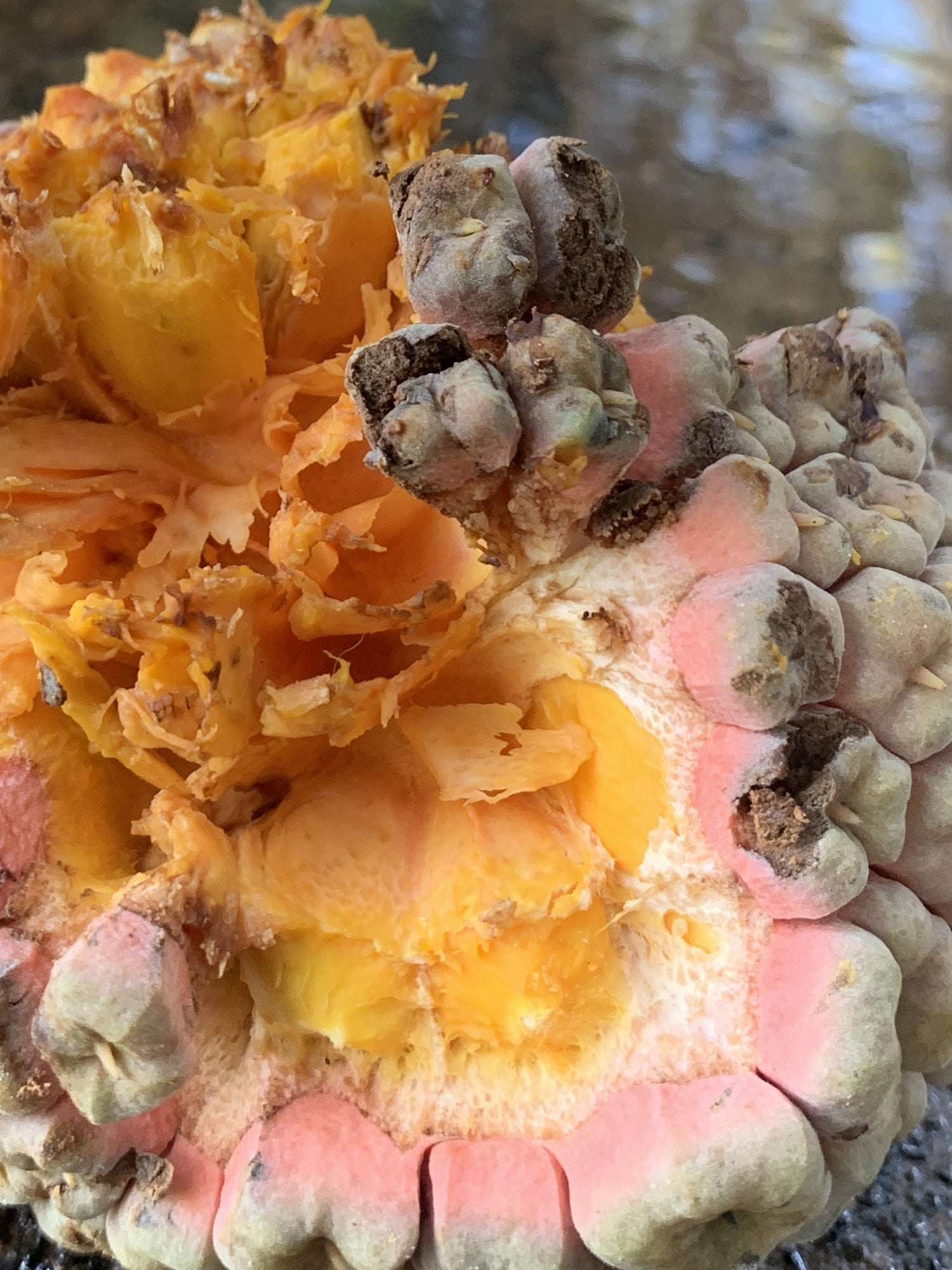 The Holy Grail.
I've been searching for Duguetia marcgraviana for FAR too long, and supplies are extremely limited. Taste is similar to my favorite fruit, Duguetia stenantha; but with more of a cantaloupe flavor and unique sugar apple qualities.
Fresh seeds, always checked by yours truly. Get yours today!
- Hapa Joe
Learn More