Hapa Joe's Nursery
Regular price
Sale price
$5.00 USD
Unit price
per
Sale
Sold out
Garcinia macrophylla Seeds
Garcinia macrophylla Seeds
Garcinia macrophylla is a medium-sized tree that can reach 4-7 m in height when grown in full sun. In forests, it may grow taller. The dense canopy has a spherical; globe shapedglobose shape, and the trunk is cylindrical and greenish brown when young, turning grayish brown with age. It can measure 10-25 cm in diameter. The leaves are opposing sideopposite, one main leaf - not compoundsimple, thick, oblong, and hairless, attached to the stem by a 1-2 cm stalk that joins a leaf to a stempetiole.
The tree is easy to cultivate in various soils and climates and is suitable for growing in the southern region. It thrives in average temperatures of 16-32°C for optimal fruit production and is resistant to frosts down to -2°C and droughts up to 5 months. It can grow in clay or sandy soils with rapid drainage and a pH between 5.5 and 7.0, with 6.0 being ideal for commercial cultivation. Rainfall should be well distributed and range from 1,000-2,000 mm annually. Fruit production begins 4-5 years after planting.
The tree is not demanding in terms of frequent watering, but it requires 10 cm of dead cover (dry grass) around the canopy of a treecrown to retain moisture. The fruit is available from March to May and has a thin layer of refreshing pulp that tastes like Bacuri (Platonia insignis) and can be consumed fresh or used in recipes for sweets, juices, jams, and ice cream. The tree is also a beautiful ornamental plant and is a rare and magnificent species of the Atlantic Forest that should not be missing from any farm orchard.
Garcinia macrophylla comes from the tropics of the Amazon Jungle. Interested in seeing what other fruits are found there? Check out this unidentified fruit only known by what the locals call it, Pahway, that tastes like canteloupe and is chewed like gum, or look at our whole collection!
Share Link
View full details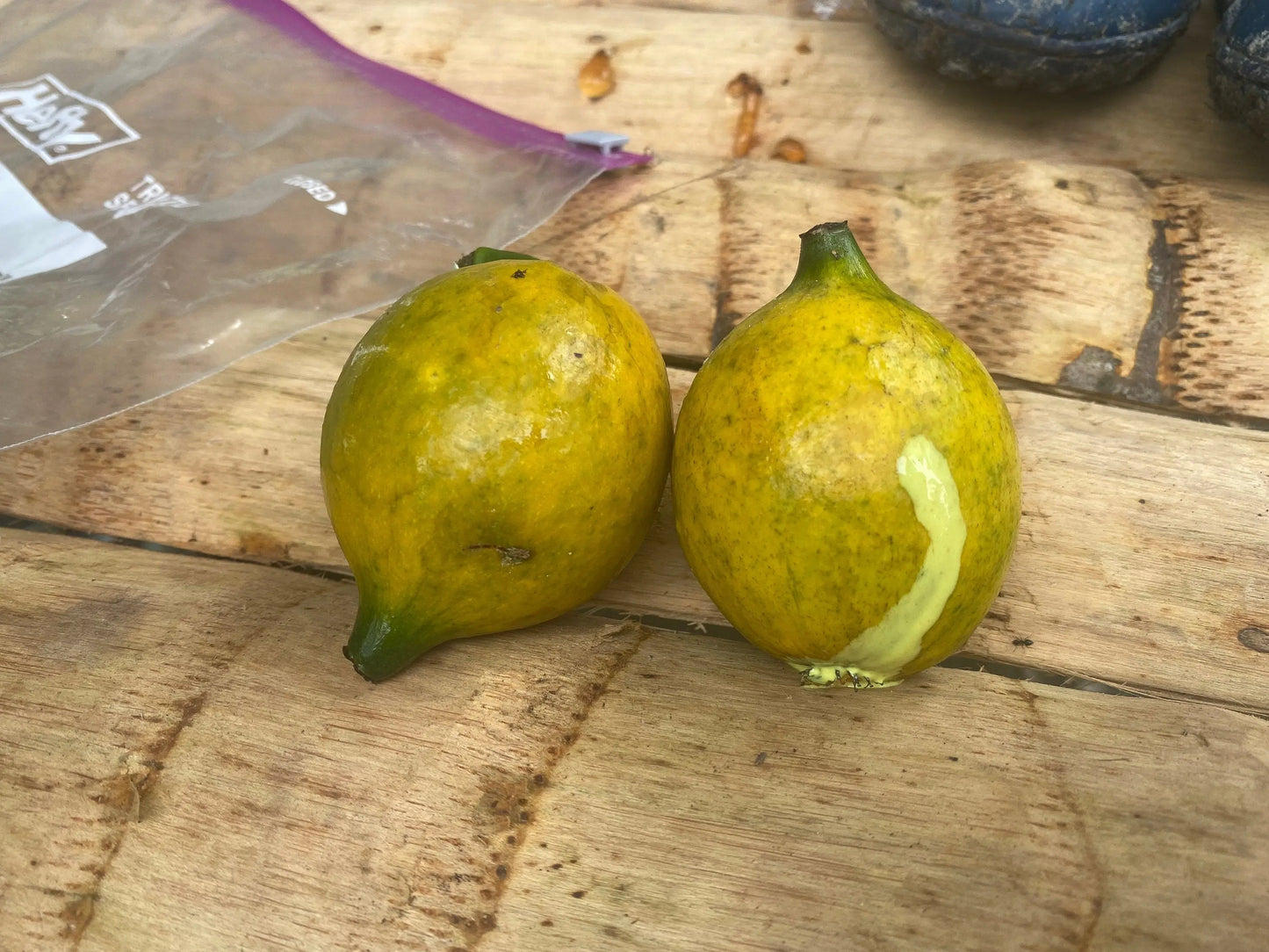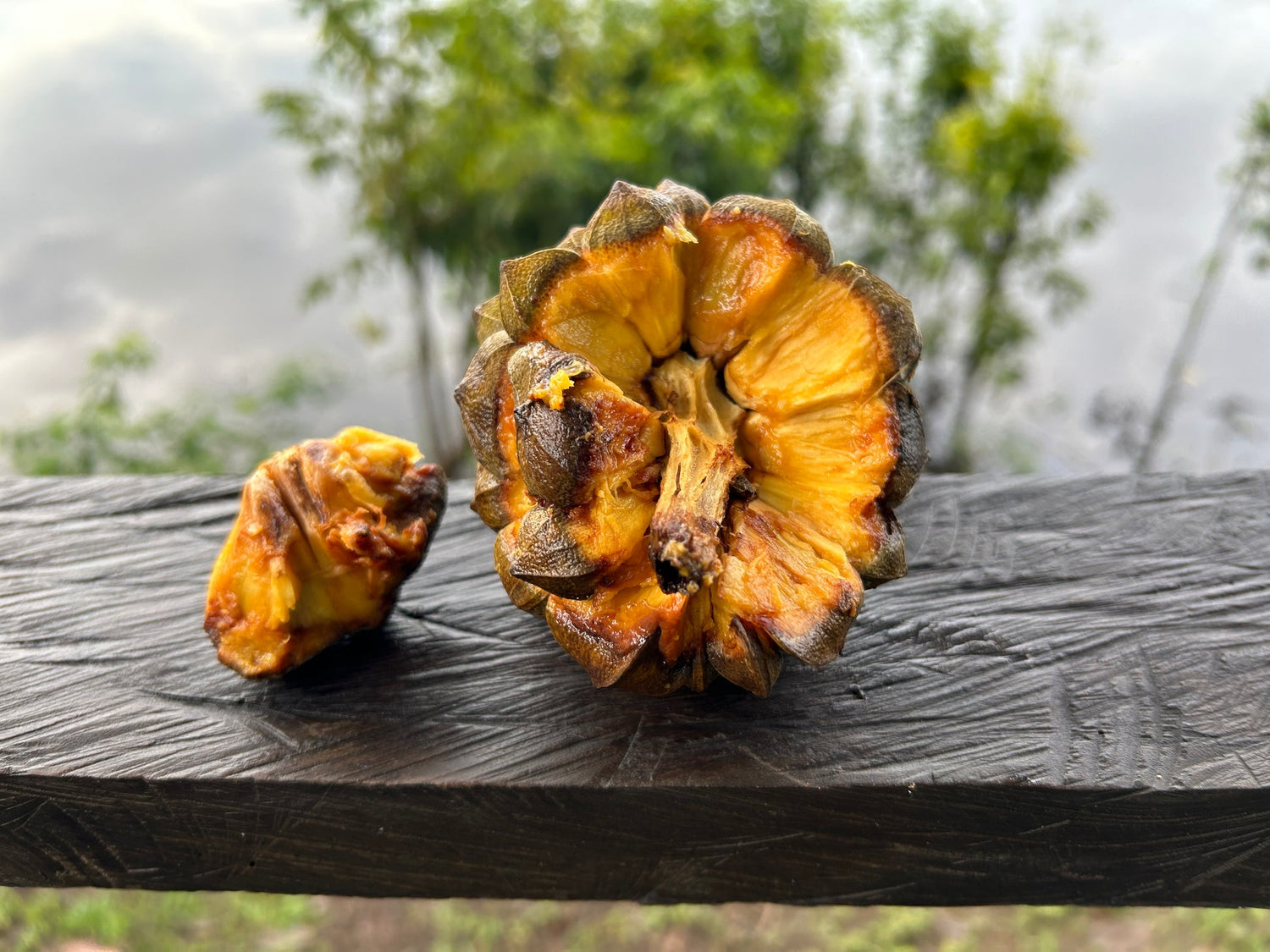 Brown Sugar, Pralines.. mmm...
There's a reason I keep trying to tell you about Duguetia stenantha. The reason? Well... it's delicious.
Don't miss out before they're gone!
Learn More