Hapa Joe's Nursery
Regular price
Sale price
$10.00 USD
Unit price
per
Sale
Sold out
Garcinia madruno "Charichuelo" Seeds
Garcinia madruno, the charichuela, is a fruit-producing tree species from the rainforests of Central and South America. The leaves are dark green and leathery. The fruit looks like a shriveled droopy lemon, and has a similar rind. The interior is soft white pulp and has a popular, slightly citrusy taste people have compared to a sweet santol fruit or lemony cotton candy. It tastes like lemondrop candy in purple mangosteen flesh. Very delicious. These seeds were collected on 5/18.


Share Link
View full details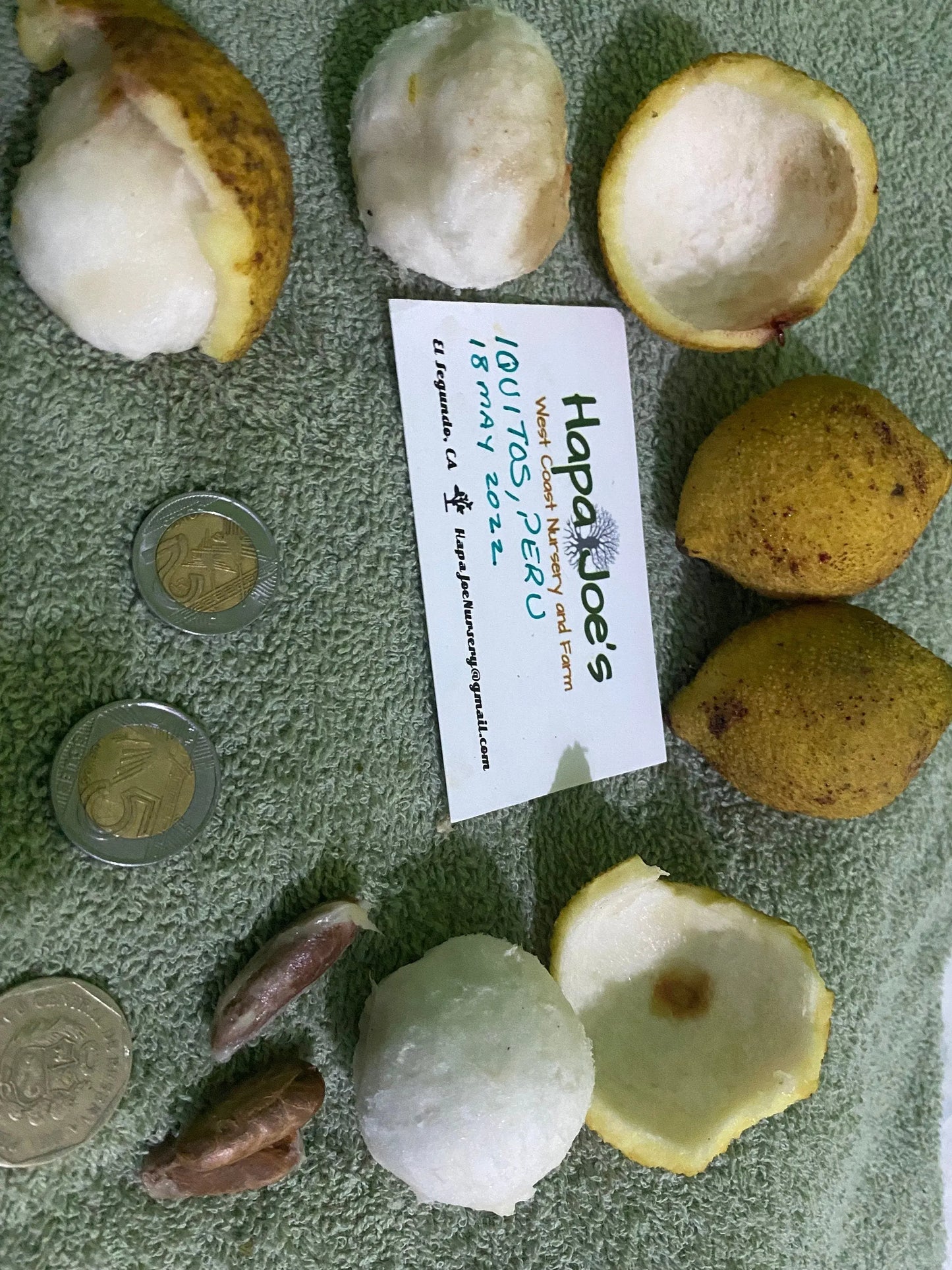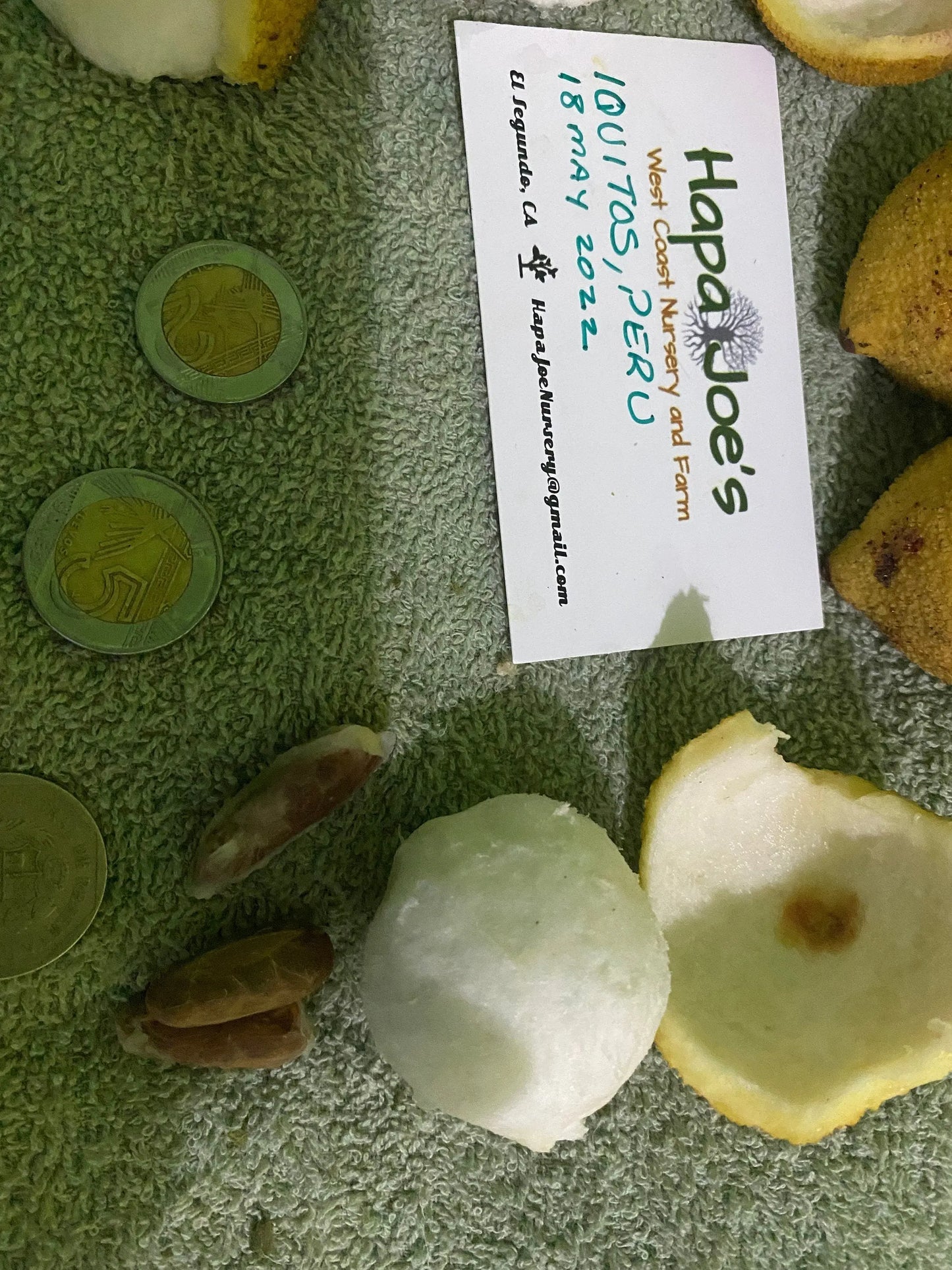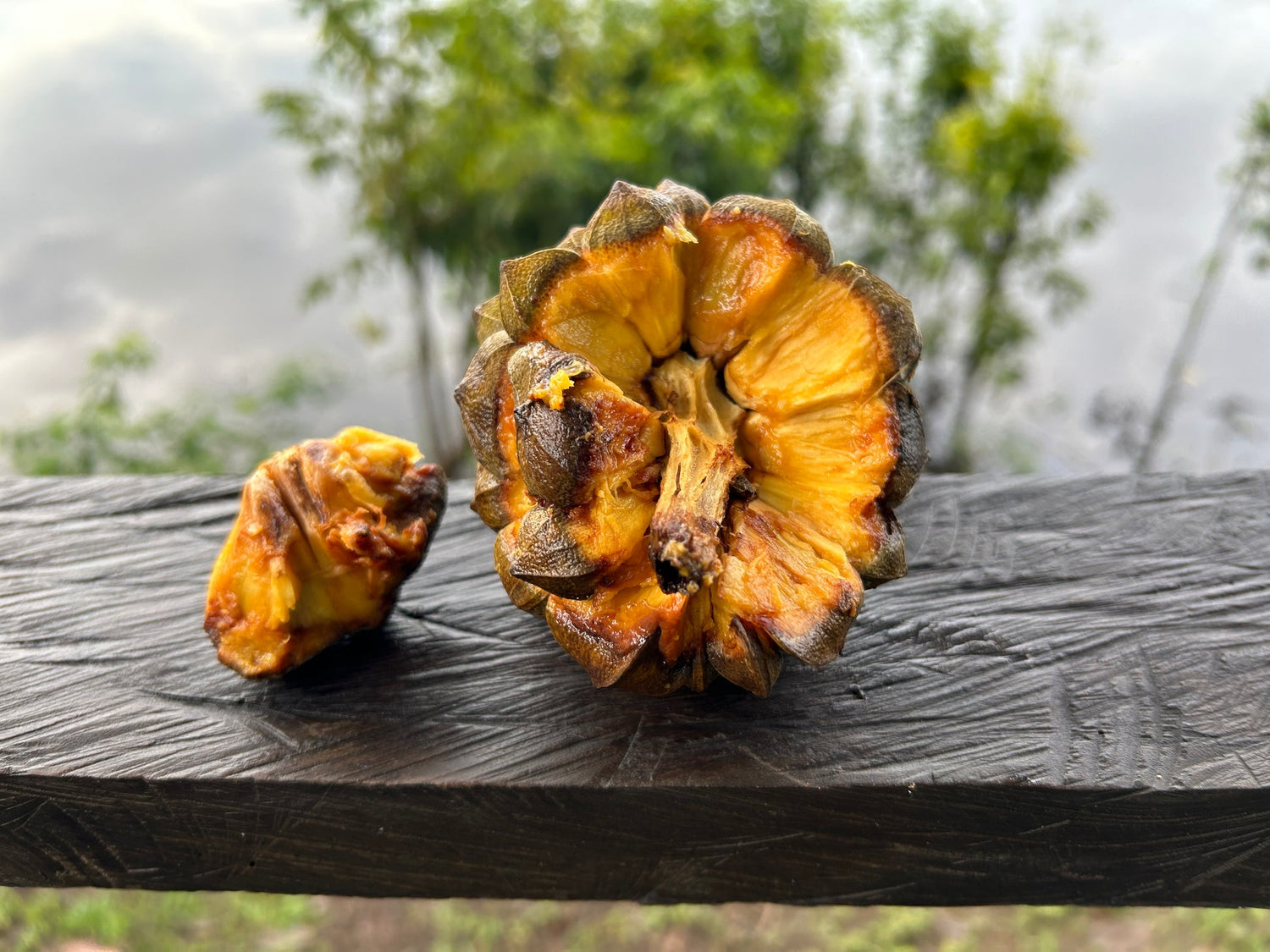 Brown Sugar, Pralines.. mmm...
There's a reason I keep trying to tell you about Duguetia stenantha. The reason? Well... it's delicious.
Don't miss out before they're gone!
Learn More