Hapa Joe's Nursery
Regular price
Sale price
$25.00 USD
Unit price
per
Sale
Sold out
Grias peruviana "Sacha Mango" Seeds
The sachamango (Grias peruviana), also known as "sacha mango", is a unique fruit that is highly valued in the Ecuadorian and Peruvian Amazonia. Despite its name, it is not related to the mango family but belongs to the Lecythidaceae family. The fruit is typically found growing in sand/earth left from rivers or floodingalluvial forests and flood lands, particularly in the Pacaya-Samiria Nature Reserve in the Loreto Department. The locals have even coined the term "sachamanguales" to describe the areas with high concentrations of the fruit.
Sachamango trees thrive in humid tropical climates and clay soils that are rich in organic matter. They can withstand adverse conditions during the rainy season, making them well-adapted to their environment. The fruit grows along the trunk of the tree and resembles a mango in shape, with a coffee-colored skin and orange flesh that surrounds a large white pit. Interestingly, the texture and taste of the flesh is akin to that of a carrot.
The sachamango is typically harvested by hand and peeled using a machete due to the toughness of its skin. It can be consumed raw, toasted, or roasted over coals, resulting in a buttery texture and a taste reminiscent of dried fruit. In addition to the flesh, the growing in a particular place; nativeindigenous populations of the Amazon use the dried bark and pit to make teas with purifying and laxative properties
Share Link
View full details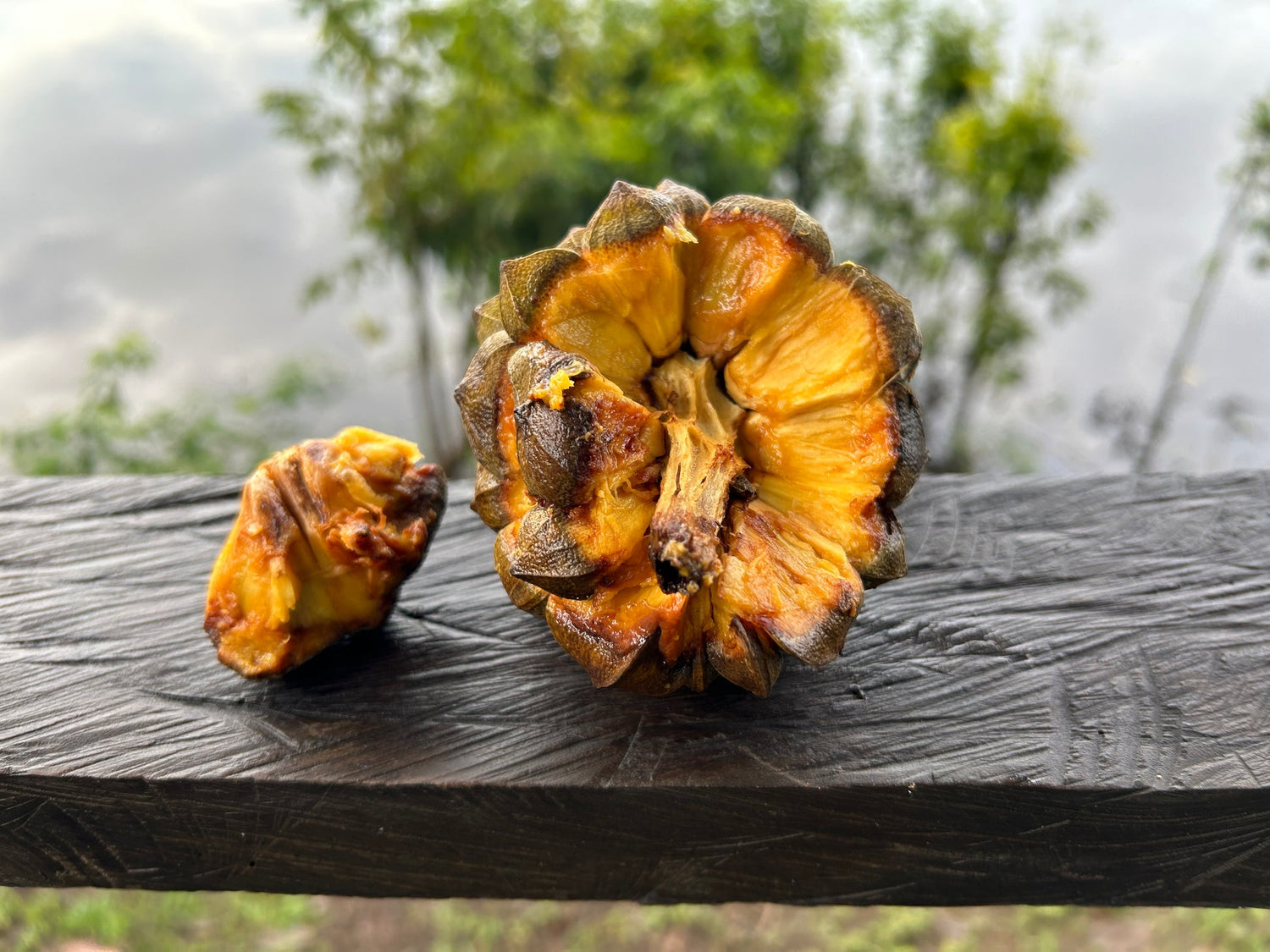 Brown Sugar, Pralines.. mmm...
There's a reason I keep trying to tell you about Duguetia stenantha. The reason? Well... it's delicious.
Don't miss out before they're gone!
Learn More