Hapa Joe's Nursery
Regular price
Sale price
$10.00 USD
Unit price
per
Sale
Sold out
Hymenaea sp. Jatai Superfood Seeds
Hymenaea sp. Jatai Superfood Seeds
Hymenaea sp. Jatai is a creamier version of the popular Brazilian superfood Jatoba. People usually crack open the pods using a rock or hammer. Although children may collect the fruits and eat them raw, the pulp is mostly used in cooking and baking.
In Jamaica, the pulp is blended with water, sugar, and spices to make a drink.
In Brazil, the dried powder of the pulp is used to make broinha, a biscuit-like pastry.
Throughout Central and South America, the fruit is valued for its believed health benefits, which range from being an aphrodisiac to a cure for diarrhea.
Hymenaea sp. Jatai comes from the tropics of the Amazon Jungle. Interested in seeing what other fruits are found there? Check out this chocolate relative that is filled to the brim with pulp, Theobroma subincanum, or look at our whole collection!
Share Link
View full details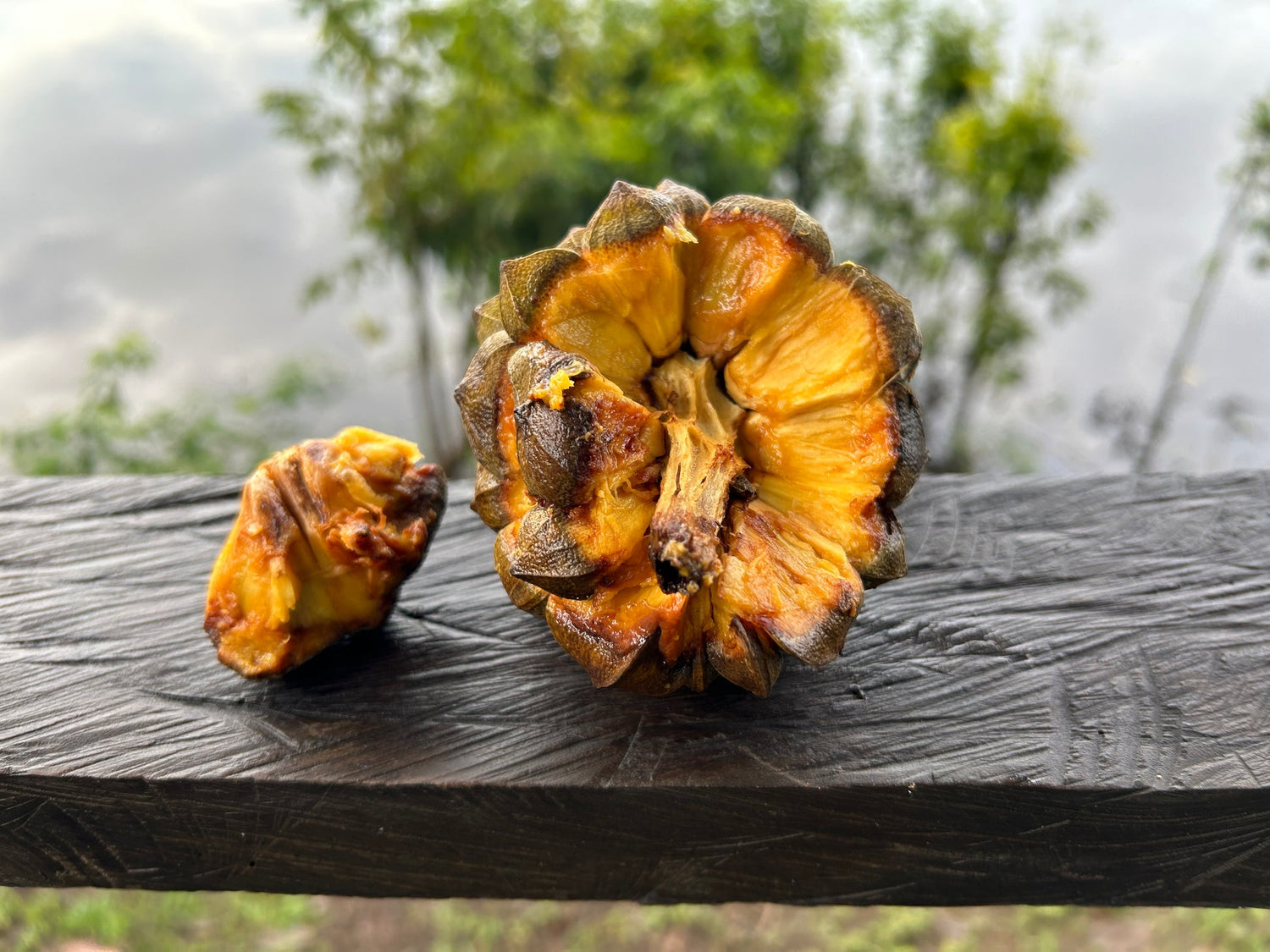 Brown Sugar, Pralines.. mmm...
There's a reason I keep trying to tell you about Duguetia stenantha. The reason? Well... it's delicious.
Don't miss out before they're gone!
Learn More