Hapa Joe's Nursery
Regular price
Sale price
$15.00 USD
Unit price
per
Sale
Sold out
Duguetia lanceolata Seeds
Duguetia lanceolata / Pindaiba Seeds
Duguetia lanceolata, also known as Pindaiba, is a rare species that is in danger of extinction. The name "Pindaiba" comes from the Tupi-Guarani language and means "tree of reeds or sticks", referring to the plant's thin and long stem. Other names include Pindaíba de Anta, tapir minutes, and Tapir Aticum.
Despite the large size of its fruit, the plant has little flesh because it has never been cultivated or domesticated. To cultivate Duguetia lanceolata, it is best to grow it in a humid and rainy subtropical climate that can also adapt to warmer and wetter conditions. However, it is not drought-resistant and can tolerate frost down to -3°C (26°F).
For planting, full sun is recommended, but shade cover for the first two years is ideal. A spacing of 6 x 6 m is recommended in the orchard, with pits of 50 cm in all three dimensions. Mix 6 kg of well-composted organic matter, 4 shovels of sifted clay soil, and 300 g of limestone, and let it rest for 2 months before planting in October. Irrigation with 15 liters of water per week for the first 3 months is necessary if it does not rain, and it's advisable to cover the soil with dry grass or sawdust to maintain moisture.
The fruit is available from September to December, and the tree should be grown in botanical gardens, tree collections, and orchards for preservation. It is important to include it in forest recomposition due to its long life and high fruit production, which feeds the terrestrial fauna. The fruits can be consumed fresh, and their orange part has a good taste. This species has great potential for trade and ornamentation at gastronomic events due to its rare beauty and flavor. To prevent extinction, it is crucial to cultivate and preserve Duguetia lanceolata.
Duguetia lanceolata comes from the subtropical biome of Sao Paulo. Interested in seeing what other fruits are found there? Check out another annona from the region, Annona cacans, or look at our whole collection!
Share Link
View full details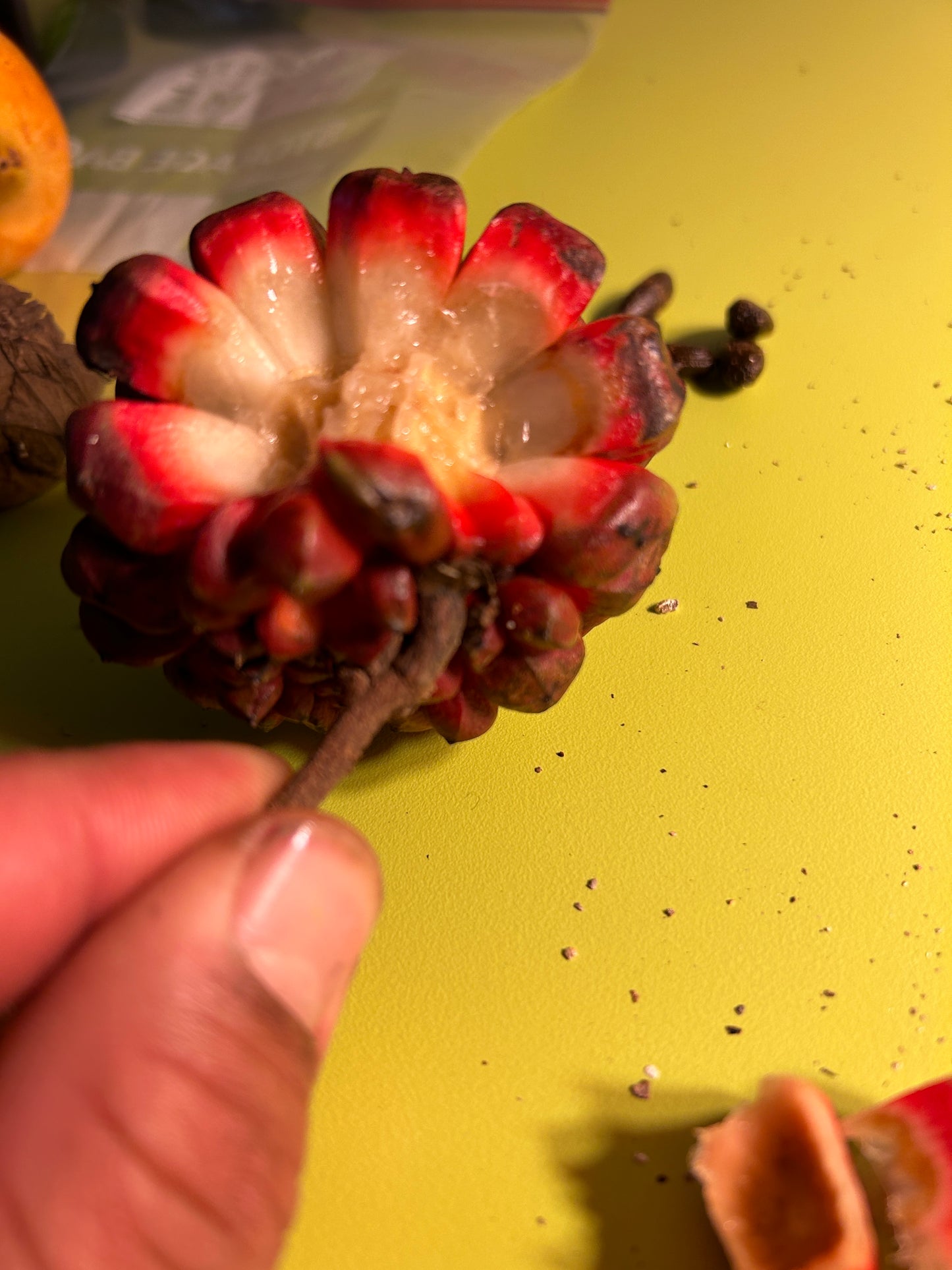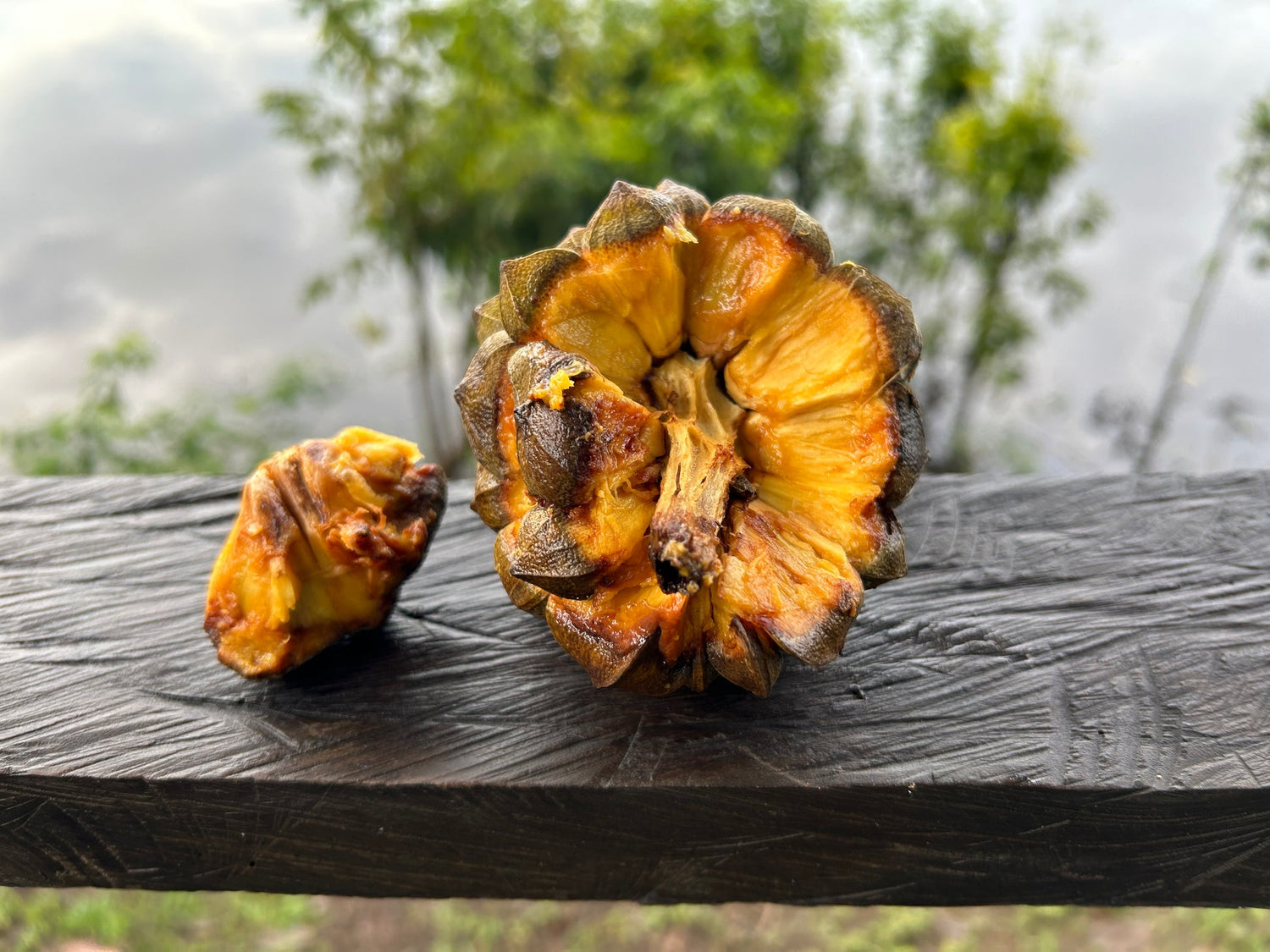 Brown Sugar, Pralines.. mmm...
There's a reason I keep trying to tell you about Duguetia stenantha. The reason? Well... it's delicious.
Don't miss out before they're gone!
Learn More