Hapa Joe's Nursery
Regular price
Sale price
$15.00 USD
Unit price
per
Sale
Sold out
Plinia inflata "Tikuna San Matin" Seeds
Plinia inflata, also known as Mulchi, an
native/restricted to

endemic
species found in the wet forests of Amazonia, is native to Peru and Colombia and can grow anywhere from 5 to over 10 meters tall, with a diameter ranging from 15 to over 30 cm. We found this fruit in front of a house and asked for some fruit and they brought us out a ladder. Very limited quantites as we were not greedy. 
The fruit of this species is known for its pleasing aroma and has a tart flavor similar to Jaboticaba and a sweetness akin to Biriba. Plinia inflata is much firmer and sweeter than clausa and can be eaten out of hand.
Plinia inflata comes from the tropics of the Amazon Jungle. Interested in seeing what other fruits are found there? Check out this unidentified sapote, Pouteria sp. "Pao de Paca", or look at our whole collection!
Share Link
View full details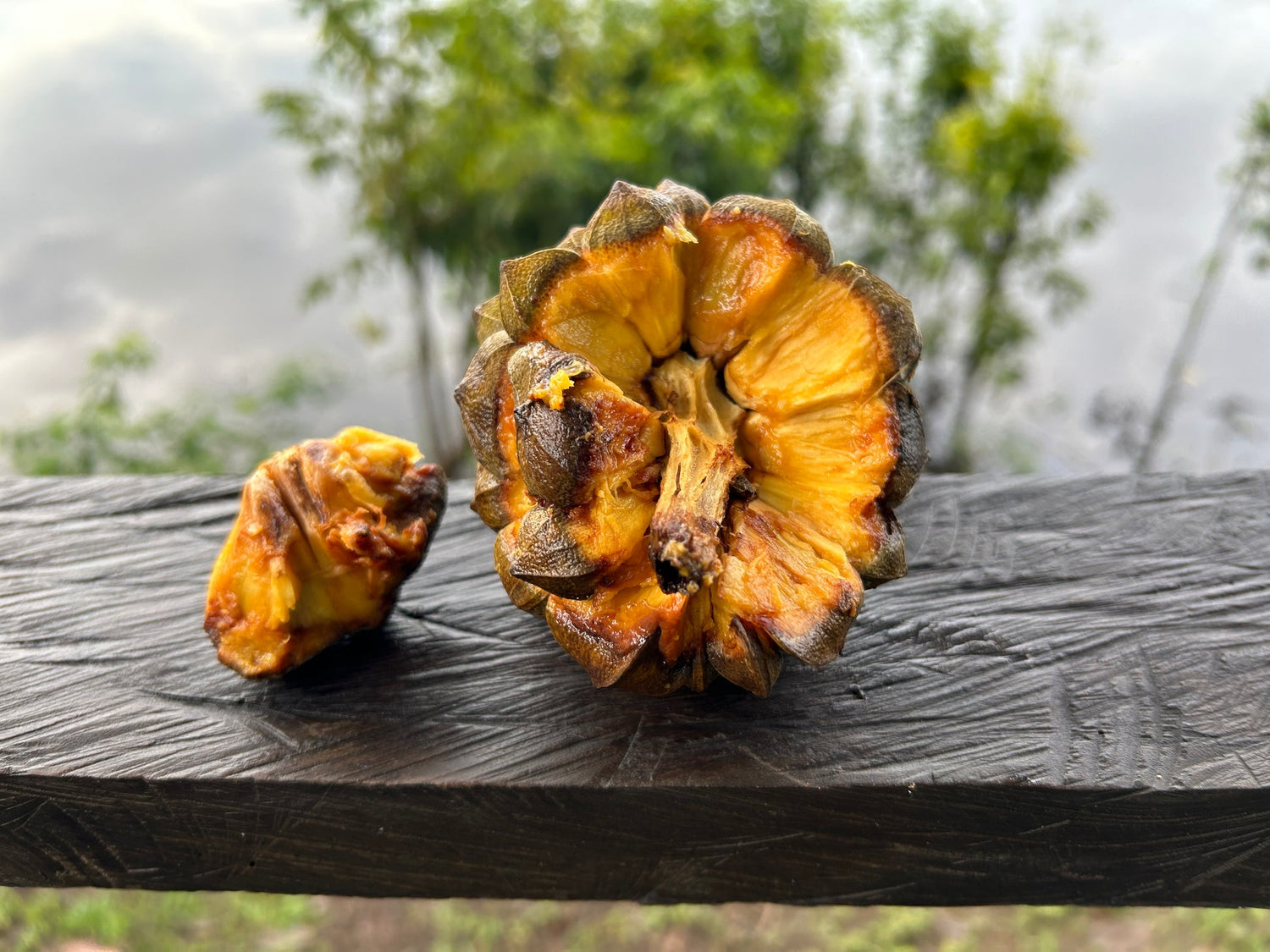 Brown Sugar, Pralines.. mmm...
There's a reason I keep trying to tell you about Duguetia stenantha. The reason? Well... it's delicious.
Don't miss out before they're gone!
Learn More